Talent Recruitment and Employer Branding
The Find a US Job Network consists of dozens of geographic, diverse, and industry specific niche job boards that help our clients find the talent they need. Below are just some of the features we offer:
Fully Customizable Recruiting Programs
Partnerships with Local and National Job Boards
OFCCP Compliance Support
Flexible Branding Options Like Indoor and Outdoor Media, Commercials, and More
Customer Support
Our account representatives are here to answer any questions you may have about our products and services, or to help you find a recruiting program that meets your needs.
Contact us at (763) 784-9393.
Not Just a Niche Site
The Find a US Job Network is a network of state, city, skill-specific, and diversity-related sites to help you find the candidates you want to hire. We also partner with other national sites like: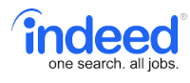 Contact us for a full list.